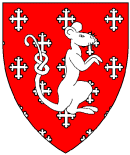 The Mouse Guard was established in 1994, in the first reign of Corin Anderson and Keridwen the Mouse while Lochac was still a Principality, and was retained when we became a Kingdom. The award is given to those amongst those very young subjects that Their Majesties finds have been of help to others and otherwise worthy of recognition.
The token of the award is a pouch or purse, bearing the reversed charge from the device of Her Excellency Mistress Keridwen the Mouse. The blazon of her device is "Gules crusily botony, a mouse sejant erect to sinister, tail nowed argent". The tokens for the Mouse Guard bear the mouse charge facing the other way (to dexter) on a plain red field.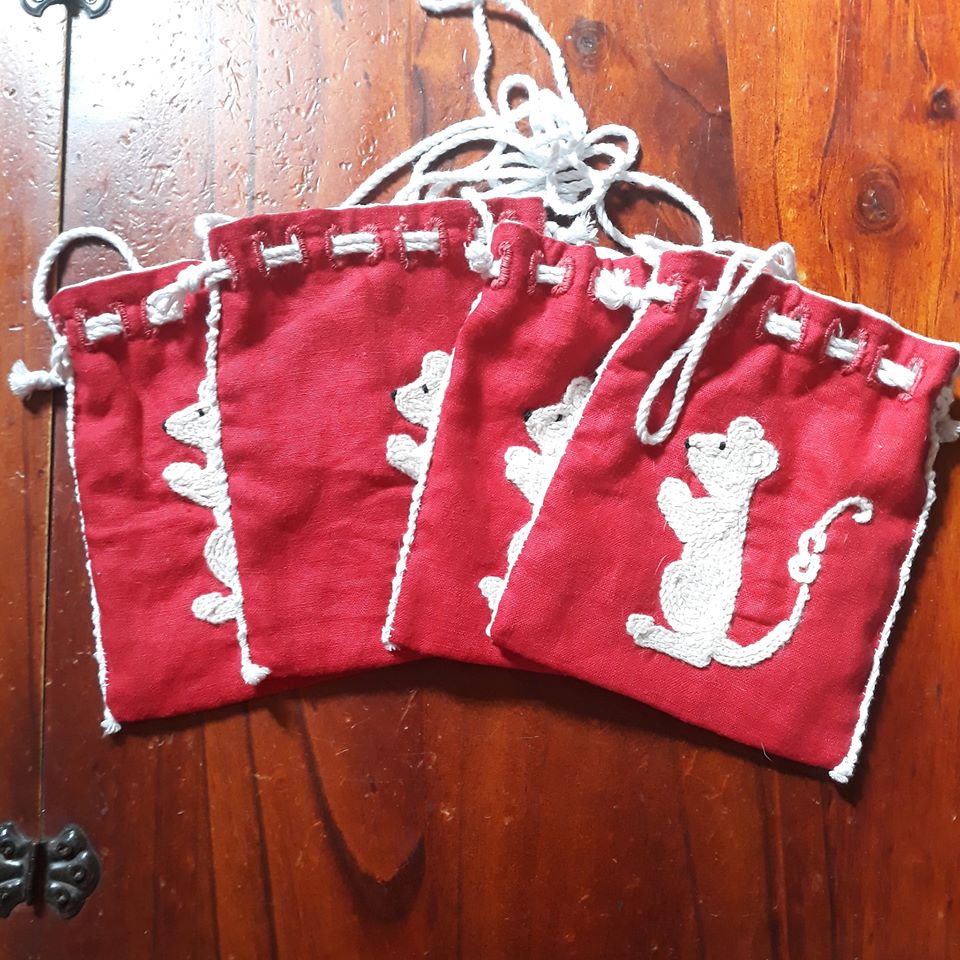 The Worshipful Company of Broderers was requested to help provide suitable pouches, so that these may given out in each reign. Since the Company strives for historical accuracy, it is important that the designs of the pouch, the materials and the embroidery style are all historically accurate. Since the recipients are young, it is equally important that the purses (and embroidery) be sturdy and easy to clean. The drawstring purse was in use by men, women and children throughout our period, so the style is universally applicable.
A PDF set of instructions is available for use by member of the Company who wish to make these items (please check – we may be more than we need!).