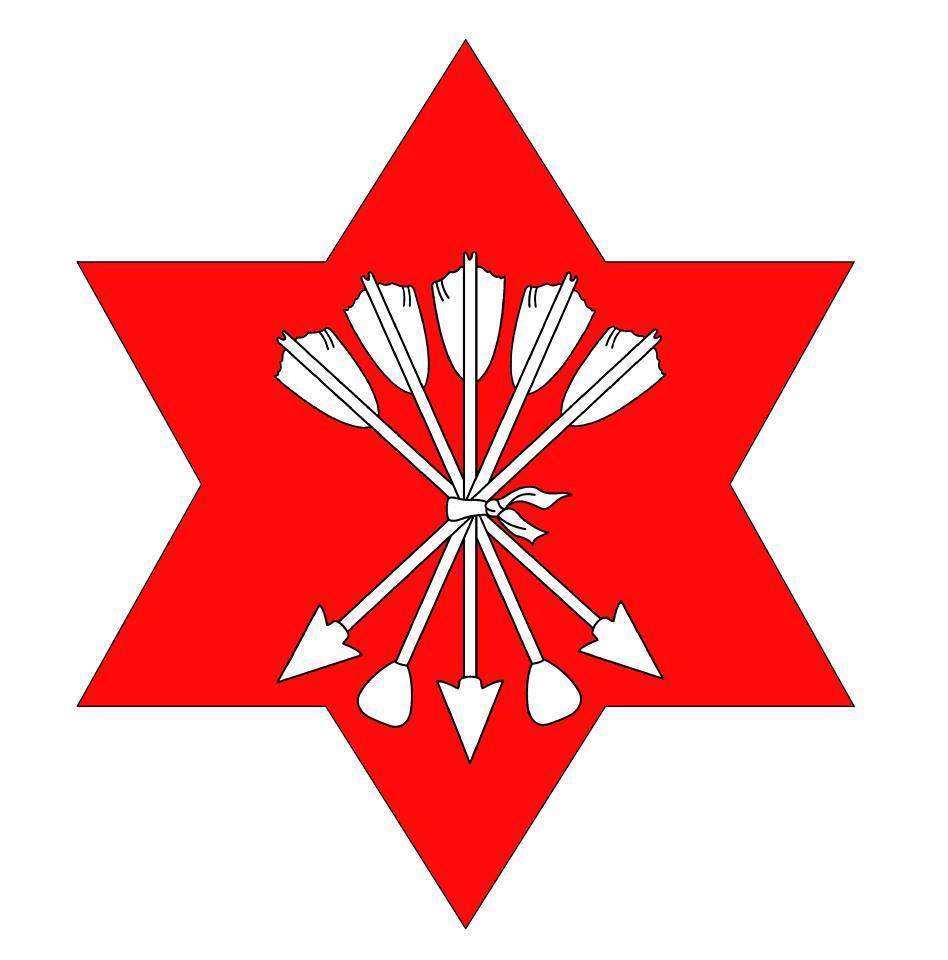 The Lochac Company of Archers recognises those archers of the Kingdom who practice, teach and encourage excellence in archery. There are currently about 25 members in the order. Members wear a single white glove in their belts, with a pewter badge depicting a bunch of arrows. In the past, the badge has been a copy of an extant medieval one. However, this badge is commercially available and so is not specific to the Lochac Company.
In 2020, the Company registered a unique badge: "On a mullet of six points gules a sheaf of five arrows argent". The depiction of the arrows includes both sharp points for target archers and blunts for combat archers.
The Worshipful Company of Broderers of Lochac has embarked on a project to create embroidered badges for the Company of Archers, to be sewn on their white gloves as the symbol of the Order. The badge is worked in fine silver, couched down with silk thread onto a red velveteen ground fabric, with the arrowheads in silver spangles and purl. Mistress Rowan has prepared kits, with donated materials, and work is underway on this project.
Gallery
The gallery below shows the completed badges.